SHORELINE | July 28, 2016
I am SO excited about the upcoming launch of my newest works. They're happy, summery, and most of all- just so PEACEFUL. There is something about the waves coming to the shoreline, back to the ocean again, and then back again to the sandy shoreline that is so predictably peaceful. It happens every day and night, never ceasing. We can always count on the tide to bring the shore in and out and in and out. I think the trust we have in this back and forth of the water gives us a sense of peace and comfort in the ocean. I can close my eyes and hear the sound of the waves crashing every 10-15 seconds and be lulled to sleep...theres a reason for those sound machines people!
I am planning to release around 20 original works to the shop on July 28th at 12 pm EST. These will range from a few framed and matted original water colors along with a good amount of original acrylics on canvas.
SMALL WORKS
(click to scroll)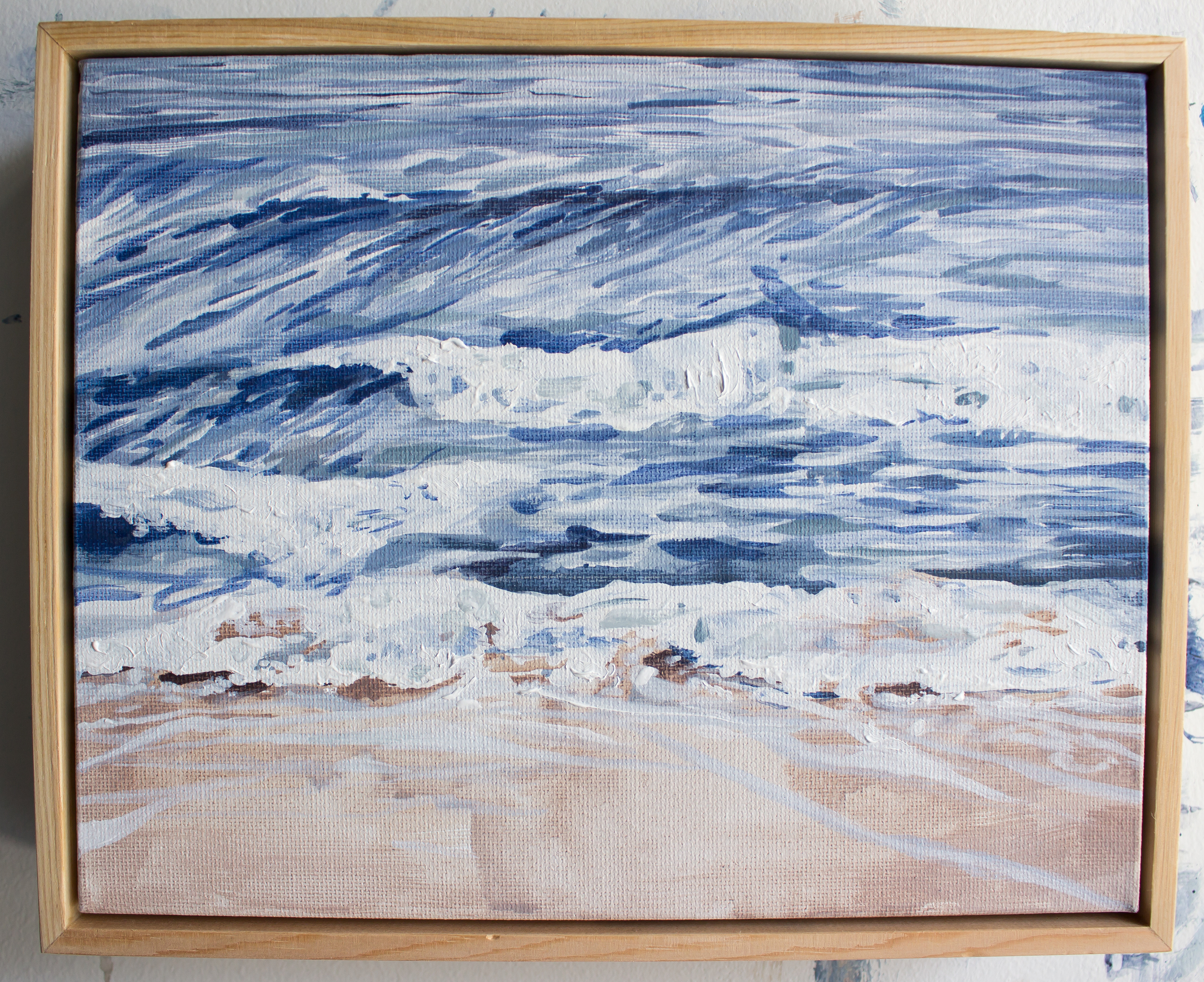 Left to Right- 10x10" Sea Breeze | Sea Breeze Install | 12x12" Current | Current Install | 20"x16" Ocean Air | Ocean Air Install | 16x20" Seaside | Seaside Install | 8x10" Shoreline | Shoreline Install
MEDIUM/LARGE WORKS
(click to scroll)
Left to Right- 30x30" Rest | Rest Install | 18x24" Coast Calling | Coast Calling Install | 18x36" Crystal Waters | Crystal Waters Install | 24x24" Toes In The Water | Toes In The Water Install
WORKS IN THE MAKING
I have a few more pieces up my sleeve for the shoreline series release on 7/28. There will be a handful of framed + matted watercolor paintings ranging from 5x7"-11x14". There will be a handful of smaller canvas paintings, a 24x24", a 30x30", a 24x36", and a big 36x48". I simply can't wait to show you the collection as a whole. Two weeks can't come soon enough! Until then, happy summer :).