May Series | May 6, 2016
I have been working hard on this brand new series of spring inspired "Light + Fresh" paintings. I've been loving the different color palettes I've been exploring, the new canvases I've been trying, and most importantly.. the new artwork I've been creating! Here is a sneak peek of a few of the pieces I'll be adding to the original shop on
May 6th at 12pm.
Small Works
I've been using some brand new canvases with these natural wooden frames as a finishing touch. While the edges of the paintings are still finished and painted as a continuation of the painting as usual, this frame really finishes these off in a sophisticated way.
(click to scroll)
LEFT TO RIGHT- 10x8" Summer Day 2, 5x7" Summer Day 3 | 11x14" Glass Water 1, 6x6" Glass Water 2, 6x6" Glass Water 3 | 10x8" Mint Splash | 12x12" Fog | 11x14" Summer Day 4 | 11x14" Sunshine Sea
Medium/Large Works
Exploring new colors is a little nerve wracking on a large scale, but I've really enjoyed expanding my palette in a fresh and fun way in these paintings. Some with hints of yellow making me dream of the sun reflecting off of the water on a hot day! MMMHM-bring on the summer!
(click to scroll)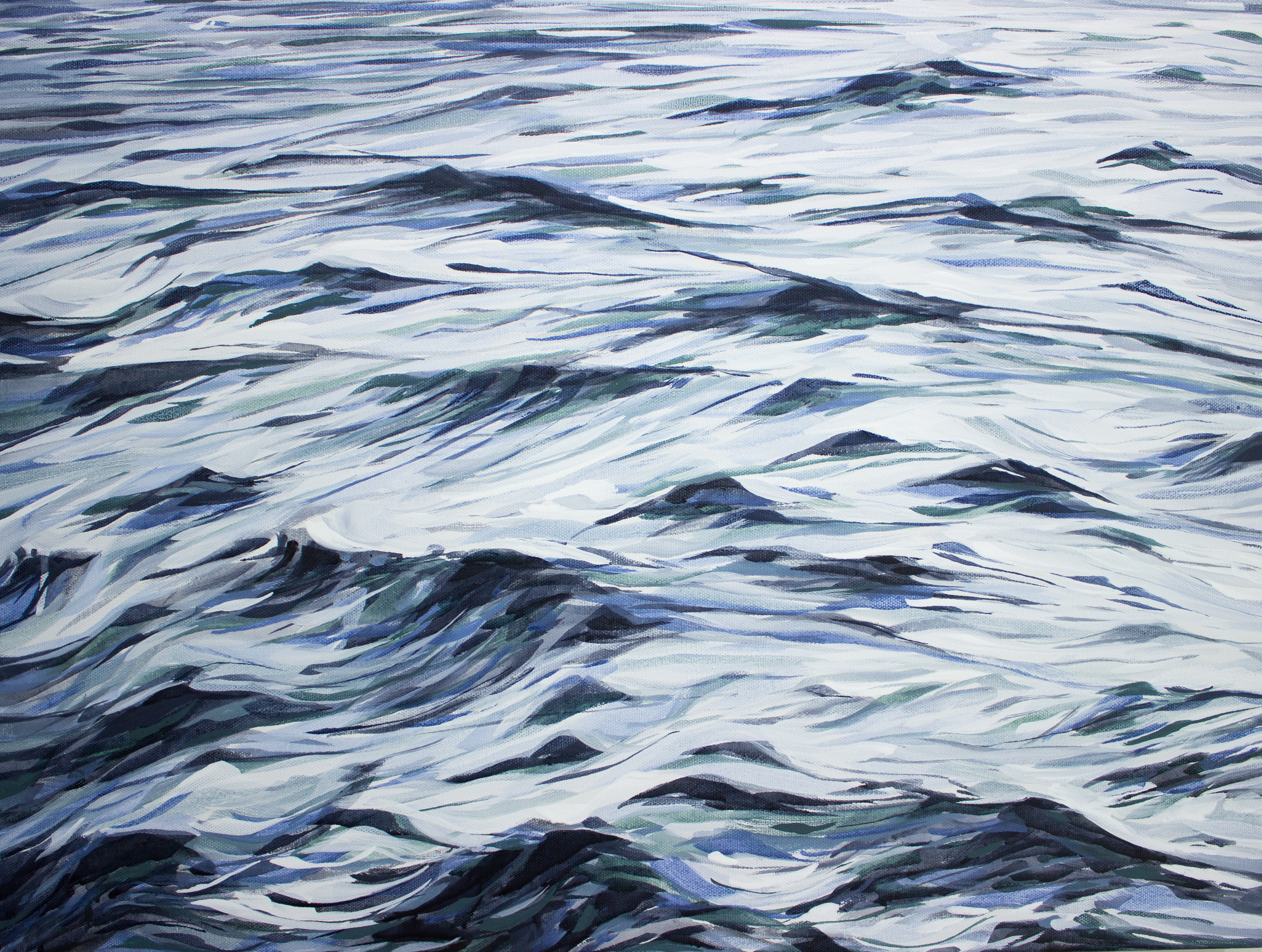 LEFT TO RIGHT- 30x30" Courage | Diamonds installed view | 24"x36" Diamonds | Periwinkle installed view | 18"x24" Periwinkle | The Sound installed view | 40"x40" The Sound | 24"x30" Summer Day 1
Works In The Making
Currently in the studio, I have a few more pieces going to complete for the 5/6 release. I will complete a 20"x20" painting, two 24x24" paintings, a 30"x24" vertical painting, maybe a few more small ones, and MAYBE a large one or two...we will see :) Be sure to subscribe to my email list on the home page to get a sneak peek of ALL the updated works pre-release the evening of 5/5 via email.